Education:
PhD in Physics (1997, Concordia, Montreal)
PhD in Philosophy (1988, Bulg. Acad. Sci.)
MSc in Physics (1980, University of Sofia)

Research interests:
Foundations of Physics
(i) nature of inertia and gravitational phenomena; how mass-energy changes the geometry of spacetime (the major open question in gravitational physics)
(ii) foundations of spacetime physics (special and general relativity)
(iii) propagation of light in non-inertial reference frames and physics in non-inertial reference frames (observing and measuring physical phenomena on the Earth's surface is physics in a non-inertial reference frame)
(iv) foundations of quantum mechanics and quantum field theory
Philosophy of Science
(i) nature and ontology of spacetime
(ii) nature of time and specifically the nature of what we perceive as flow of time
(iii) conceptual and philosophical issues of spacetime physics and quantum physics
(iv) growth and reliability of scientific knowledge and confirmation of scientific theories (there is no expiration date for scientific theories in the domain where their predictions have been experimentally confirmed)

Professional activities:
One of the founders and the current director of the Institute for Foundational Studies "Hermann Minkowski"
Publishing Director of the Minkowski Institute Press
Member of the Governing Board of the International Society for the Advanced Study of Spacetime and spokesperson for the Society
Primary organizer of the International Conferences on the Nature and Ontology of Spacetime. Efforts are under way in order that this biennial conference series resume as early as the fall of 2015
Series Editor - Springer book series Fundamental Theories of Physics and Springer Briefs in Physics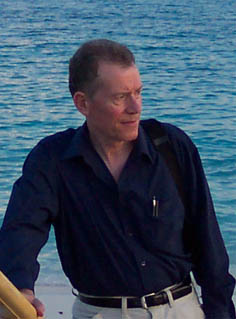 Vesselin Petkov
Institute for Foundational Studies
"Hermann Minkowski"
Montreal, Quebec, Canada
http://minkowskiinstitute.org/
vpetkov@minkowskiinstitute.org
A possible reason for the unsuccessful attempts to create a theory of quantum gravity - that gravity is not a physical interaction - does not appear to have been examined so far. This possibility does not look so shocking when gravity is consistently and rigorously regarded as a manifestation of the non-Euclidean geometry of spacetime. Then it becomes evident that general relativity does imply that gravitational phenomena are not caused by gravitational interaction since they are fully explained in the theory without the need to assume the existence of gravitational interaction: what has the appearance of gravitational attraction involves only inertial (interaction-free) motion and is indeed nothing more than a mere result of the curvature of spacetime. The actual open question in gravitational physics seems to be how matter curves spacetime, not how to quantize the apparent gravitational interaction (Chapter 8 of the Springer Handbook of Spacetime and Chapter 6 and Appendix C of the book Inertia and Gravitation below).
News and More

Due to unforeseen circumstances the physics textbook Introduction to Spacetime Physics will hardly be published before the spring of 2015.

Springer Handbook of Spacetime published on 7 July 2014 (see Amazon)

From Illusions to Reality: Time, Spacetime and the Nature of Reality (Minkowski Institute Press, Montreal 2013) published on 8 September 2013

Inertia and Gravitation: From Aristotle's Natural Motion to Geodesic Worldlines in Curved Spacetime (Minkowski Institute Press, Montreal 2012) published on 18 December 2012

Hermann Minkowski, Space and Time: Minkowski's Papers on Relativity (Minkowski Institute Press, Montreal 2012) published on 27 August 2012 (ebook) and on 6 December 2012 (softcover on Amazon)
Free version: PDF and at Apple's iBookstore

Hermann Minkowski's paper "Raum und Zeit" (Space and Time) in German and English [choose Front Matter - Download PDF (512KB)]

Winter school (workshop) on the foundations of science in Club Karey, Varadero, Cuba

What I like to do most - to share what I know

Philosophy of Science T-shirts

Personal (Svetla's and my) verification of the old recipe for (i) a healthy spirit in a healthy body and (ii) living, studying and working better and more

2010 Meeting of the Canadian Society for the History and Philosophy of Science - Montreal

Zeit ist nur eine Illusion - Aus Bild der Wissenschaft, Heft 1/2008